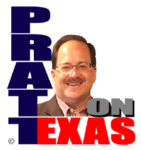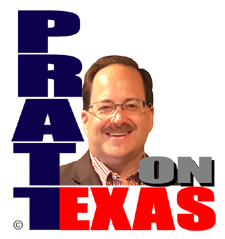 The news of Texas covered today includes:
Our Lone Star story of the day: Around the world and here in Texas, Leftists openly attack the concept and practice of free speech and expression while claiming their free expression should have no boundaries. Yes, it is absurdly contradictory but it plays out everywhere including in small town Texas.
Our Lone Star story of the day is sponsored by Allied Compliance Services providing the best service in DOT, business and personal drug and alcohol testing since 1995.
It is easier than you think for county commissioners to block property tax increases each year; it only takes two commissioners to do so. So why do so few, who often talk a big game against taxes at election time, have so little courage to actually do so. Some are standing for taxpayers.
What's with all the shady "game rooms" around Texas and why do so many jurisdictions do little to nothing to shut the places down? I think that in many cases there is a certain amount of corruption among officials causing them to put enforcement low on their priority lists.
And, other news of Texas.
Listen on the radio, or station stream, at 5pm Central. Click for our affiliates, or hear the podcast of the show after 6pm Central here.