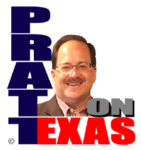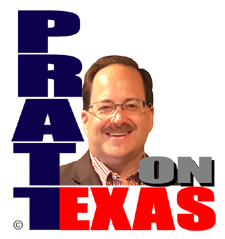 The news of Texas covered today includes:
Our Lone Star story of the day: The campaign stack includes disclosure that arrogant Leftist Democrat Dallas County Judge Clay Jenkins once put on blackface to scare college girls. Why does this overt racist action not end the careers of liberal Democrats? Also, back the three Latina Republicans bringing the election fight to the Rio Grande Valley. The Democrats are at war with each other and claiming the DCCC isn't doing enough to hold the south Texas congressional seats.
Our Lone Star story of the day is sponsored by Allied Compliance Services providing the best service in DOT, business and personal drug and alcohol testing since 1995.
Mike Howell of the Heritage Foundation discusses the discovery that Homeland Security Secretary Mayorkas deliberately allowed the American people, and world, to be mislead into believe that our Border Patrol agents, mounted on horse, had whipped illegal aliens at the Rio Grande.
Local sales tax numbers are in and once again show that most jurisdictions didn't need a property tax increase as sales tax receipts are enough to cover inflationary pressures.
Harris County Republican commissioners are still standing strong to stop a tax increase.
The beating of a Plano restaurant manager shows how awful our society has become and why you need to be armed and practiced everywhere.
And, other news of Texas.
Listen on the radio, or station stream, at 5pm Central. Click for our affiliates, or hear the podcast of the show after 6pm Central here.