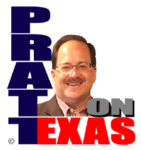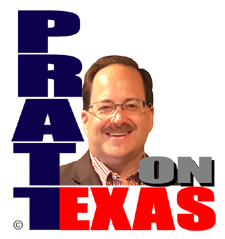 The news of Texas covered today includes:
Our Lone Star story of the day: The Texas press and other liberals and Leftist Democrats so viscerally hate Attorney General Ken Paxton they are now cooking up absurd stories about him. Full comment in the show. His opponent is a radical Leftist.
Our Lone Star story of the day is sponsored by Allied Compliance Services providing the best service in DOT, business and personal drug and alcohol testing since 1995.
New polls out yesterday and today show fake Hispanic Robert Francis O'Rourke (Beto Pancho) gaining no ground on Abbott. Latest poll shows what I explained when this journey began: O'Rourke comes with too high of a built in "unfavorability rating."
Port of Houston making big gains as shipments move to the Gulf of Mexico and East Coast ports due to problems in the west. Also, Texas manufacturing, service, and retail sectors are now facing problems.
Democrats tried to use a special meeting of the State Board of Education yesterday to insert Leftist tripe in the social studies curriculum. The effort failed.
And, other news of Texas.
Listen on the radio, or station stream, at 5pm Central. Click for our affiliates, or hear the podcast of the show after 6pm Central here.