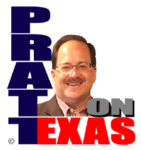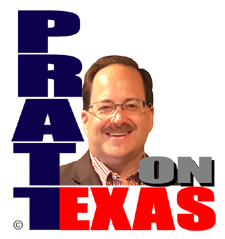 The news of Texas covered today includes:
Our Lone Star story of the day: Does Texas need a "digital bill of rights?" I'm skeptical of the effectiveness of such and most people volunteer their information in return for free software and services. What the latest disclosure, from D.O.J. whistleblowers, about Meta/Facebook tells us is that while the companies are bad actors it is government most able to truly hurt us in misusing our digital information.
Our Lone Star story of the day is sponsored by Allied Compliance Services providing the best service in DOT, business and personal drug and alcohol testing since 1995.
A random act of journalism happens in the Houston Chronicle forcefully admitting that "gun buy backs" do not affect crime. And if you read the story you'll note that Harris County's program is the same old trick of the powerful: Disarm the weak, poor, and those most likely to need SELF defense.
Stench of Local Government: More local government misleading taxpayers over property taxes. This time from Midland.
Border news.
And, other news of Texas.
Listen on the radio, or station stream, at 5pm Central. Click for our affiliates, or hear the podcast of the show after 6pm Central here.