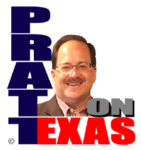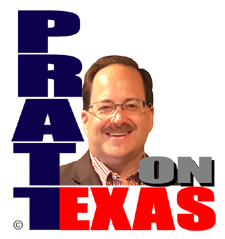 The news of Texas covered today includes:
Our Lone Star story of the day: Fighting the Left's modern implementation of racial and ethnic segregation, a UT-Austin professor has filed suit against a program at Texas A&M that appears clearly to violate federal law and discriminate against white and Asian males. Even the name of the program gives it away: Accountability, Climate, Equity and Scholarship Faculty Fellows Program, or ACES. Yes, Texas A&M has become a hotbed of Leftism from the top down and like other state systems, Governor Abbott appears to have done little to nothing to change regents into those who will work to block Leftist activism with our money and our young people.
Our Lone Star story of the day is sponsored by Allied Compliance Services providing the best service in DOT, business and personal drug and alcohol testing since 1995.
R.I.P. Lowry Mays, a great Texan and founder of Clear Channel.
City of El Paso ups its spending on busing aliens to New York City and much more from the border news stack.
The satellite launched by SpaceX Saturday was a made-in-Midland device.
And, other news of Texas.
Listen on the radio, or station stream, at 5pm Central. Click for our affiliates, or hear the podcast of the show after 6pm Central here.