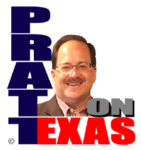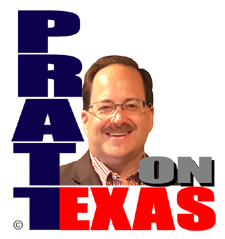 The news of Texas covered today includes:
Our Lone Star story of the day: Texas' future is at stake in electric grid generation and distribution decisions. Those setting policy must completely avoid the economic cancer of scarcity theory but, it appears that those working the problem are letting that camel's-nose under the tent. The second half of this story in The Texan is highly informative. Related stories I cover are: British PM Lifts Fracking Ban To Combat Energy Crisis; Blame Government and the Greens for Europe's Energy Crisis, and; German Who Laughed at Trump at UN Won't Comment on President's Warning Coming True
Our Lone Star story of the day is sponsored by Allied Compliance Services providing the best service in DOT, business and personal drug and alcohol testing since 1995.
New statewide polling out has top Republicans holding consistent leads.
Local sales tax numbers for September are out.
Texas [liberal] Monthly writer published very long piece that seems to be based upon a rather stupid idea: Parental Control and real school choice are separate issues.
And, other news of Texas.
Listen on the radio, or station stream, at 5pm Central. Click for our affiliates, or hear the podcast of the show after 6pm Central here.