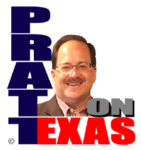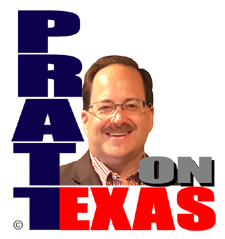 The news of Texas covered today includes:
Our Lone Star story of the day: Two people I have told the audience for years are fake Republicans say they are voting for the Democrat for Lieutenant Governor. Okay, so what else is NOT news with Senator Kel Seliger and Tarrant Co. Judge Whitley?

Our Lone Star story of the day is sponsored by Allied Compliance Services providing the best service in DOT, business and personal drug and alcohol testing since 1995.
What is the university model for, if not to examine differing ideas with intellectual rigor? Poli-Tech is hosting a major debate on abortion on the Texas Tech campus and has faced significant "resistance" to such.
Biden continues the War on Texas with an EPA reversal on a major oil export facility 21 nautical miles off coast from Corpus Christi and for flimsy reasons.
And, other news of Texas.
Listen on the radio, or station stream, at 5pm Central. Click for our affiliates, or hear the podcast of the show after 6pm Central here.