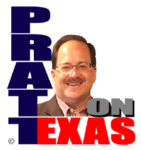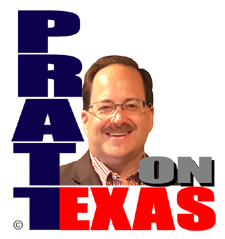 The news of Texas covered today includes:
Our Lone Star story of the day: The trans-sexual (aka trans-gender) movement is one of the Left's big causes of the moment. So why is supposedly conservative Texas House leadership so weak on the issue? Also, over at Child Protective Services, who in their right mind thinks someone should be charged with protecting children from abuse when the same person doesn't see adults putting little children through sex change therapies as abuse?
Our Lone Star story of the day is sponsored by Allied Compliance Services providing the best service in DOT, business and personal drug and alcohol testing since 1995.
Abbott begins sending illegal aliens to sanctuary city Chicago by bus.
O'Rourke wants more debates with Abbott and wants them hosted by anti-Republican, Leftist media outlets. Meanwhile Abbott says at least half of the state surplus should be returned to us by buying down local property taxes. And more in the political campaign stack including the Leftist Texas Tribune Festival announcing their big closing guest as loser Liz Cheney – what a joke!
Texas State Teachers Association union blasts parents for opposing Leftist indoctrination in public school curriculum.
And, other news of Texas.
Listen on the radio, or station stream, at 5pm Central. Click for our affiliates, or hear the podcast of the show after 6pm Central here.