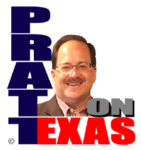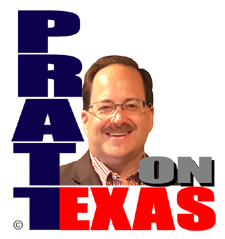 The news of Texas covered today includes:
Our Lone Star story of the day: The tribalism of Uvalde's mayor as well as state senator is unhelpful, irresponsible, and immature. Emotions must be set aside to have honest appraisals made of what happened and did not happen at Robb Elementary School. It's not about whether it looks good or bad for Uvalde but about what went wrong so, hopefully, systems and training can attempt to stop such error in the future.
Also, I have a deep seated but hard to express problem with tearing down the school just because the massacre happened therein – I think this trend is symptomatic of a very bad trend in our culture.
Our Lone Star story of the day is sponsored by Allied Compliance Services providing the best service in DOT, business and personal drug and alcohol testing since 1995.
Anti-Wimp update: Robbing Houston gun store with knife gets perp killed.
RIP: Former state Rep. Bob Turner dead at 87.
Rep. Mayra Flores' inaugural speech on the U.S. House floor.
And, other news of Texas.
Listen on the radio, or station stream, at 5pm Central. Click for our affiliates, or hear the podcast of the show after 6pm Central here.