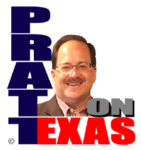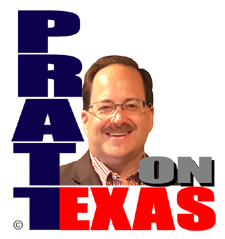 The news of Texas covered today includes:
Our Lone Star story of the day: Short and sweet(?) Senator John Cornyn, you are the embarrassment. Plus Dr. Merrill Matthews speculates as to the share of the "Hispanic" vote need for the GOP to dominate national politics.
Our Lone Star story of the day is sponsored by Allied Compliance Services providing the best service in DOT, business and personal drug and alcohol testing since 1995.
Zack Smith of Heritage talks about "rogue" district attorneys and the turning of prosecutorial discretion into district attorneys operating as one-man legislatures. The recall efforts are only part of a solution.
Wildfire updates.
WuFlu update: As predicted by non-politicized scientists, mRNA vaccines are not living up to the hype some are giving them.
Border news.
And, other news of Texas.
Listen on the radio, or station stream, at 5pm Central. Click for our affiliates, or hear the podcast of the show after 6pm Central here.