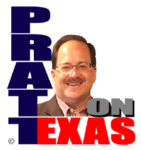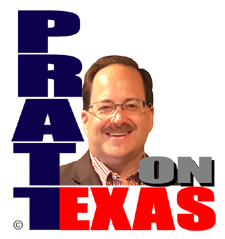 The news of Texas covered today includes:
Our Lone Star story of the day: If the Supreme Court reasserts robust Federalism in its upcoming abortion decision, it may open the door to challenges to other Federal overreach cases including Plyler vs. Doe which required Texas to provide free public education for those residing here illegally. Governor Abbott is saying Texas might just "resurrect" that case.
Our Lone Star story of the day is sponsored by Allied Compliance Services providing the best service in DOT, business and personal drug and alcohol testing since 1995.
Comptroller Glenn Hegar talks about Texas booming economy and the very real challenges inflation poses to state coffers.
Abortion exceptions for rape deny the value of human life and one woman wants you to know that though she was conceived in the rape of her 11-year-old mother, her life has value!
Cinco de Mayo matters and the victor of the Battle of Puebla was born in Goliad, Texas! See photos here.
And, other news of Texas.
Listen on the radio, or station stream, at 5pm Central. Click for our affiliates, or hear the podcast of the show after 6pm Central here.