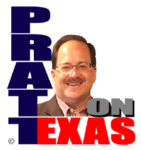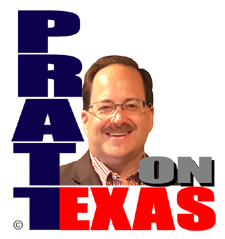 The news of Texas covered today includes:
Our Lone Star story of the day: Harris County Democrats, the Houston Chronicle, and the New York Times go after Crime Stoppers in Houston because,… wait for it…, because Crime Stoppers is being vocal about stopping crime Houston and Harris County! Holly Hansen joins us to discuss this risible situation in the Bayou City.
Our Lone Star story of the day is sponsored by Allied Compliance Services providing the best service in DOT, business and personal drug and alcohol testing since 1995.
Abilene ISD candidate Jeff Carr talks about the documented dishonestly of the ISD's administration and unrest among faculty.
Rig count goes down despite exports of West Texas Intermediate crude oil increasing to Europe.
City of Dallas is looking at limiting who and what can buy homes and how many!
More evidence that the "trans" treatments for Texas children is widespread.
And, other news of Texas.
Listen on the radio, or station stream, at 5pm Central. Click for our affiliates, or hear the podcast of the show after 6pm Central here.