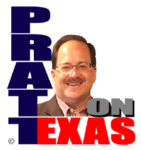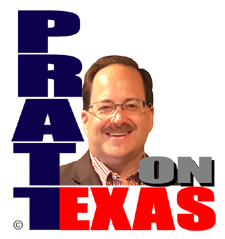 The news of Texas covered today includes:
Our Lone Star story of the day: Beware what you read in reporting about A.G. Paxton versus the Texas Whistleblower Act. The press would be making opposite arguments, and they'd be right, if the A.G. were a beloved Democrat. Rightly, Lieutenant Governor Patrick and Governor Abbott have urged the Texas Supreme Court to take up the issue involving Paxton. The Democrat 3rd Court of Appeals was seriously wrong in ruling Paxton's top aides had protection under the Act as they are inferior officers hired directly by an elected official answerable to the people. Representative government cannot work if elected people are not able to pick and choose, hire and fire, people to move their, the official's, policy agenda.
Our Lone Star story of the day is sponsored by Allied Compliance Services providing the best service in DOT, business and personal drug and alcohol testing since 1995.
Anti-Wimp update.
Interview with Pat Kelly, Lubbock city council District 1 candidate.
Interview with Charles Byrn, Abilene city council candidate for Place 6.
And, other news of Texas.
Listen on the radio, or station stream, at 5pm Central. Click for our affiliates, or hear the podcast of the show after 6pm Central here.