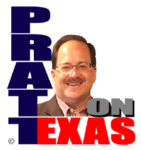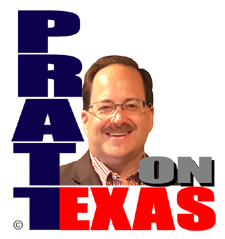 The news of Texas covered today includes:
Our Lone Star story of the day: Harris County District Attorney, Democrat Kim Ogg, is using the criminal courts to attempt to freeze Texans from investigating vote fraud in choosing to persuade a grand jury to indict conservative donor and leader Dr. Steven Hotze for the criminal actions of a third party, a former Houston police captain. It is now DA Ogg who should be facing serious consequences for playing politics with our criminal law.
Our Lone Star story of the day is sponsored by Allied Compliance Services providing the best service in DOT, business and personal drug and alcohol testing since 1995.
Texas Democrats want an even earlier primary so they can profit off of being one of the first presidential primaries. Bad idea.
Fauci's Texas Lab Signed a 'Confidential' Deal With Wuhan Colleagues Enabling 'Destroying Secret Files, Materials.'
Celebrating San Jacinto Day with Battle of San Jacinto from The Silent Generation by The Dimes. Hear the song here: https://thedimes.bandcamp.com/track/battle-of-san-jacinto
And, other news of Texas.
Listen on the radio, or station stream, at 5pm Central. Click for our affiliates, or hear the podcast of the show after 6pm Central here.