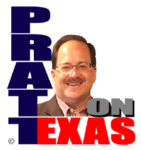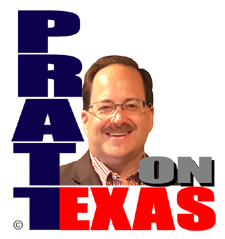 The news of Texas covered today includes:
Our Lone Star story of the day: Headline in the Houston Chronicle, "Harris County Dems call GOP's runoff voting map 'disturbingly racist,' say it threatens more election issues" is a lesson for Republicans on how they will rarely get a fair shake from the media even when all the facts are on their side. So now it is "racist" to want more polling places as opposed to fewer! A proper headline would be: In turn about, local Dems oppose more polling places.
Our Lone Star story of the day is sponsored by Allied Compliance Services providing the best service in DOT, business and personal drug and alcohol testing since 1995.
Texas public colleges and universities are mostly institutionally dedicated to advocating for Leftist orthodoxy. UT's liberals killed off a center for the study of Western Civilization years ago and now they are doing the same to a center for classical education that questions Leftist dogma.
Unemployment numbers extremely low across Texas.
And, other news of Texas.
Listen on the radio, or station stream, at 5pm Central. Click for our affiliates, or hear the podcast of the show after 6pm Central here.