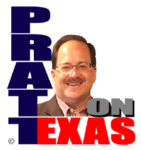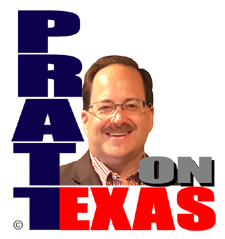 The news of Texas covered today includes:
Our Lone Star story of the day: It is property tax appraisal notice season and the same old tricks will be used to make you think your taxes went up just because property values increased – it's not true. Taxes go up because elected officials at the local level set new year tax rates above the No New Revenue, or effective, Rate. A fine piece in The Texan reminds of that uncomfortable for local officials fact.
Our Lone Star story of the day is sponsored by Allied Compliance Services providing the best service in DOT, business and personal drug and alcohol testing since 1995.
Wildfires rage across Texas and the next day or so will likely bring worsening conditions.
Texas manufacturing outlook and other economic news.
Trump may have had a "mouth," or tweet, problem but it pales in comparison to "gaffe machine" Biden when it comes to the danger of such.
And, other news of Texas.
Listen on the radio, or station stream, at 5pm Central. Click for our affiliates, or hear the podcast of the show after 6pm Central here.