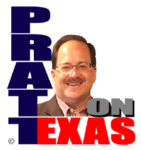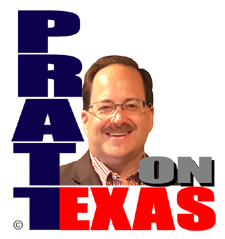 The news of Texas covered today includes:
Our Lone Star story of the day: Leftists administrators at University of North Texas have lost yet another round in which they've claimed immunity from personal responsibility for their political viewpoint actions against UNT faculty. Great, but where is Governor Abbott on this continued bad behavior? He appoints the regents who govern these places.
Our Lone Star story of the day is sponsored by Allied Compliance Services providing the best service in DOT, business and personal drug and alcohol testing since 1995.
Wildfire, blizzard, tornadoes, and flooding: Texas begins spring with Texas weather.
Robert Francis (Beto Pancho) O'Rourke flip flops on issues depending upon where he is talking in the state. He also has a big Ukraine problem.
And, other news of Texas.
Listen on the radio, or station stream, at 5pm Central. Click for our affiliates, or hear the podcast of the show after 6pm Central here.