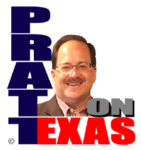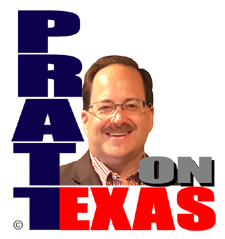 The news of Texas covered today includes: (Repeat from 6 January 2022 as I take a Spring Break day off.)

Our Lone Star story of the day: Despite the constant media and Democrat narrative that January 6th 2021 was a threat to democracy, and even Ted Cruz calling the event at the Capitol terrorism, the actual facts do not support such hyperbole.
We're going to end up with a generation of people who are not sure what December 7th, 1941 is all about but will think January 6th, 2021 was a great day of infamy in which our republic was seriously threatened.
All of this is preposterous and especially so when one considers the shootings of 5 representatives on the House floor and multiple bombings of the Capitol which were actual events of violence for seditious purposes. (You hear little of those real seditious events because such were propagated by Leftists that Democrats admire.)
Our Lone Star story of the day is sponsored by Allied Compliance Services providing the best service in DOT, business and personal drug and alcohol testing since 1995.
IPI's Merrill Matthews on putting price controls on Congress!
And, other news of Texas.
Listen on the radio, or station stream, at 5pm Central. Click for our affiliates, or hear the podcast of the show after 6pm Central here.