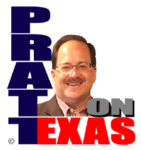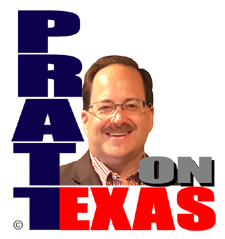 The news of Texas covered today includes:
Our Lone Star story of the day: Strategist Sherry Sylvester, a key person in years past behind Lt. Gov. Dan Patrick, joins me for a high altitude look at the Republican Primary result – what happened and maybe more importantly what did not happen Tuesday.
Even today the Texas press contains stories about how Senate Bill 1, the voter integrity law, kept people from voting but it's simply untrue and Sylvester points out that turnout was equal to historical norms.
And, Sylvester terms the GOP runoff for Attorney General the "war of the baggage" in which we'll have to see which candidate is weighed down the most.
Our Lone Star story of the day is sponsored by Allied Compliance Services providing the best service in DOT, business and personal drug and alcohol testing since 1995.
TX3: The wages of sin are political death for U.S. Rep. Van Taylor as he is forced into a runoff for the GOP nomination and then withdraws as he admits an affair with a former ISIS jihadist!
And, other news of Texas.
Listen on the radio, or station stream, at 5pm Central. Click for our affiliates, or hear the podcast of the show after 6pm Central here.