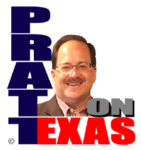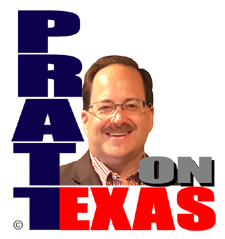 The news of Texas covered today includes:
Our Lone Star story of the day: What does Texas ERCOT electric grid, severe cold or hot weather, and Texas public school STAAR tests have to do with each other? A lot more than you might think and it's time the anti-accountability in public education people drop their "high stakes testing" and other rhetoric and grow up. Life if full of "high stakes" situations at every level and if everyone else must be at work to prevent loss of lives, teachers and students are little different.
Our Lone Star story of the day is sponsored by Allied Compliance Services providing the best service in DOT, business and personal drug and alcohol testing since 1995.
Newest statewide polling, there are two out, show no real surprises. That and more in the campaign stack.
Texas law related to boycotts of Israel suffers predicted problem in federal court.
Texas manufacturing, service, and retail sector economic update from the Dallas Fed.
And, other news of Texas.
Listen on the radio, or station stream, at 5pm Central. Click for our affiliates, or hear the podcast of the show after 6pm Central here.