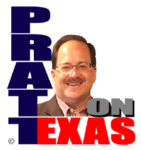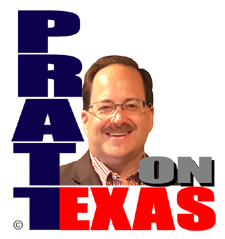 The news of Texas covered today includes:
Our Lone Star story of the day: The campaign trail heats up in the GOP race for Texas Agriculture Commissioner; George P. Bush has another showing of his incompetence at the GLO; press has the Abbott campaign all about insider GOP clout; O'Rourke offers nothing but the same old more welfare and kill the babies with abortion voters, and; Lee Merritt, attorney general candidate in the Democrat primary demonstrates what's wrong that party, it's refusal to see that America, and Americans, are not mostly bigoted and centered on race.
Our Lone Star story of the day is sponsored by Allied Compliance Services providing the best service in DOT, business and personal drug and alcohol testing since 1995.
Texas #3 most racially integrated:

Young Conservatives of Texas legislative rankings show just how bad, relative to others in region's delegation, are HD88's Rep. Ken King and HD60's Rep. Glenn Rogers.
After discovery of its inability to pay deployed guardsmen on-time as well as other serious problems with the Operation Lone Star border deployment, the Texas Military Department leans on guardsmen to not talk to the press.
And, other news of Texas.
Listen on the radio, or station stream, at 5pm Central. Click for our affiliates, or hear the podcast of the show after 6pm Central here.