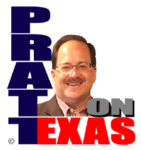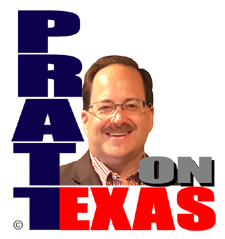 The news of Texas covered today includes:
Our Lone Star story of the day: Did Texas officials, Governor Abbott included, bind much of the state to following Biden "executive orders" in taking WuFlu ARPA funds? Confusion abounds but it looks fairly clear in the federal terms and conditions and almost 70 municipalities have turned the funds down because they can read – maybe better than can legislators and governors? Read more here.
Retired ICE Special Agent Victor Avila running in Republican Primary for Texas Land Commissioner.
Huffines rightly hits Abbott over not protecting our state guard troops from federal vaccine mandate.
Comments by Lubbock council members Joy and Christian show authoritarian leftist inclinations and arrogance. Both criticize voters for voting in their own interests and accuse them of "territorialism or tribalism" all because they voted down a bond package. The comments, and situation that created such, are an example of how far local civic service has devolved over the past couple of decades.
Tennessee's governor sending more guard troops to the Texas border with Mexico in Q1 of next year.