Mom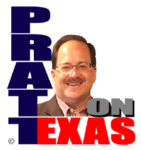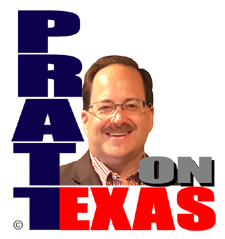 The news of Texas covered today includes:
Our Lone Star story of the day: A new Texas law is making it easier to prosecute human smugglers. Also, the Texas Facilities Commission has recommended a partnership to construct the state's border wall. Much other news from the lawless Texas-Mexico border.
Our Lone Star story of the day is sponsored by Allied Compliance Services providing the best service in DOT, business and personal drug and alcohol testing since 1995.
Special prosecutors (persecutors) doing all they can, again, to keep Attorney General Ken Paxton from having his day in court. They appear to want to charges pending as a political tool or why else would they have taken every step possible to keep Paxton from getting a trial for many years? Paxton's team has wanted to go before a jury quickly the entire time.
Comptroller releases the September local sales tax numbers report. The year-to-date figures show what a scam upon taxpayers are many of the local property tax increases.
Heat has gotten to strong for Leftist Lina Hidalgo, Harris County Judge, in her scandalous COVID-related contract award to a Democrat campaign operative.
And other news of Texas.