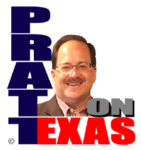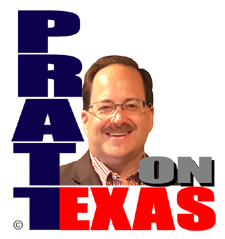 The news of Texas covered today includes:
Our Lone Star story of the day: Texas' Big Three say Texas will build border barriers and eventually a border wall with Mexico but, don't think it will happen easily if at all. The Feds will work to stop it and so will some Texas border Democrat elected officials. County judges in the Rio Grande Valley are already working to "thwart" Abbott's plans. Meanwhile, true conservative, Governor Ron DeSantis announced Florida will send law enforcement help to Texas and Arizona.
Our Lone Star story of the day is sponsored by Allied Compliance Services providing the best service in DOT, business and personal drug and alcohol testing since 1995.
Key Texas and U.S. Supreme Court rulings are out. We all lose again on Obamacare due to wimpish justices.
Fed talks raising the cost of money due to inflation.
Texas' unique Juneteenth holiday now a federal holiday after Congressional action.
Governor Abbott signs bunch of pro-Second Amendment bills at an Alamo photo op.
And much other news of Texas.
Listen on the radio, or station stream, at 5pm. Click for our affiliates.