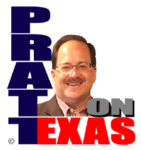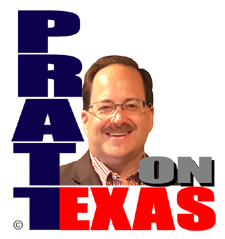 The news of Texas covered today includes:
Our Lone Star story of the day: Governor Abbott holds press conference on building border barriers and a more permanent border wall. He introduced this website for it all: https://www.borderwall.texas.gov/  Trump will tour the border with Abbott on 30 June. In the presser, Abbott addressed the Biden Administration demanding it give back to Texas land given for the federal border wall on which Biden has stopped construction.
Our Lone Star story of the day is sponsored by Allied Compliance Services providing the best service in DOT, business and personal drug and alcohol testing since 1995.
Governor Abbott signs bill that hopes to stop the inherently racist Critical Race Theory from being used in our public schools but still the press tells us many teachers disapprove. They must want to teach racist and political garbage to our children.
About inflation: Dr. Merrill Matthews of IPI interviewed.
Business news from Southwest Airlines to Neiman-Marcus. And Leftist anti-growth, environmentalists, and their politicians are trying to frustrate SpaceX work in the Rio Grande Valley. They gripe about being poor and no jobs but then attack the job creators – par for the liberal/Left course.
A political story from the "takes one to know one" file on Rep. Lyle Larson disparaging Lt. Gov. Dan Patrick.
And much other news of Texas.
Listen on the radio, or station stream, at 5pm. Click for our affiliates.