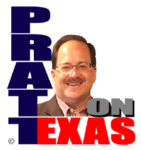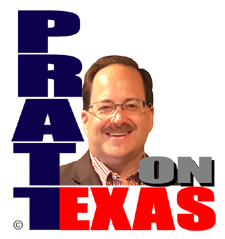 The news of Texas covered today includes:
Our Lone Star story of the day: Teachers and other Leftist useful idiots protest in Texas and elsewhere against state laws passed to ban Critical Race Theory and similar programs from public schools. The media whitewashes, downplays, and lies about what Critical Race Theory is in stories covering the protests. But the real question is: What do these Texas teachers think the bill in the Lone Star State banned? They don't actually seem to know or, they are racists themselves.
Our Lone Star story of the day is sponsored by Allied Compliance Services providing the best service in DOT, business and personal drug and alcohol testing since 1995.
Austin media decides to put political correctness and Leftist narrative above public safety in reporting on the 6th Street shootings this past weekend. Shameful.
Texas unemployment trust fund has been depleted and TWC has now borrowed over 6 billion from the feds.
Texas wins its 9th Golden Shovel Award for economic growth projects.
Eva Guzman joins P. Bush in GOP primary race for Texas Attorney General. Rep. James White says he may run for statewide office but won't say which. And some mix-up at WFAA on Sen. Buckingham's run for Land Commissioner.
And much other news of Texas.
Listen on the radio, or station stream, at 5pm. Click for our affiliates.