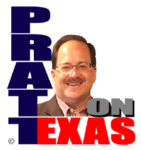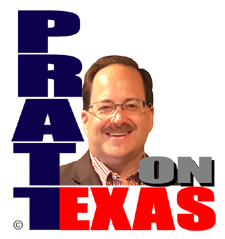 The news of Texas covered today includes:
Our Lone Star story of the day: Playing nice with Democrats and caving to their desires doesn't help matters. That was obvious in allowing their amendments to Rep. Toth's HB3979 which is designed to stop the use of Marxist inspired "critical race theory" in our public schools. It passed but letting the Dems muddy up the bill didn't win their support when vote time came.

Our Lone Star story of the day is sponsored by Allied Compliance Services providing the best service in DOT, business and personal drug and alcohol testing since 1995.
The House passed its bad, relative to the Senate's approach, HB3, on pandemic response. 7 liberal Republicans, names my audience sadly knows too well, voted with Dems to kill and amendment that prevents government officials from making people wear masks. It would have passed without these big government, pro-tyranny turncoats.
Gambling expansion looks dead this session; Chapter 313 corporate welfare doesn't get a full decade renewal, and; more from the 87th Regular Texas Legislature.
Requiring COVID-19, WuFlu, vaccine at work could prove costly to employers.
We remember the two huge deadly tornado events of Texas on May 11th: The 1953 Waco tornado that struck downtown and killed 114 and, the 1970 Lubbock tornado that struck downtown and killed 26. Click to hear Terry Allen's great song The Lubbock Tornado (I Don't Know).
Plus other news of Texas.
Listen on the radio, or station stream, at 5pm. Click for our affiliates.