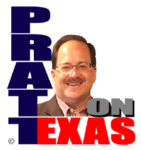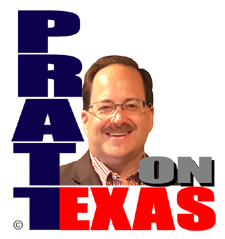 The news of Texas covered today includes:
Our Lone Star story of the day: Texas Supreme Court rules in favor of hair salon owner Shelley Luther and tosses the contempt of court ruling that put her in a Dallas jail.
Two extra segments today covering the 87th regular session of the Texas Legislature. Items include:
Key important legislative deadlines you need to know about and how such work. Read more here.
Senate passes SB6, its civil liability protection for businesses over COVID, but the bill does have problems that need thought.
Sen. Huffman pulls back bill consolidating Texas 14 Courts of Appeal districts to 7 this afternoon after concerns raised from all sides.
Rep. Phil King lays out bill to stop outside money influence in the conduct of Texas elections such as Zuckerberg's $36 million given to local governments.
SB14 needs support from business owners. It stops cities from regulating private employment matters such as hiring, scheduling, benefits and wages.
Senate passes the Star Spangled Banner Protection Act with 10 of the 13 Democrats voting for the pet measure of Lt. Gov. Patrick.
Bill that keeps government from closing churches under emergency orders passes the House.
Bill would require police to inform citizens of being filmed.
Public school "informed patriotism" bill and bill to streamline teacher training get hearing in Senate's public education committee.
The push is on for more and more marijuana use in Texas.
Oil and gas rig count flat in Texas but fracking and the Permian Basin recovering.
ERCOT's insurer, Cincinnati Insurance Company, sues to get out of paying claims against ERCOT over this winter's big Texas freeze.
Plus more news of Texas.