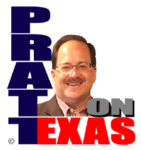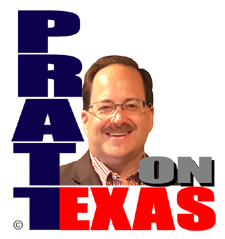 The news of Texas covered today includes:
Did Texas Senate official attempt official censorship of pro-life activist youth at the Texas capitol? Students for Youth say they were asked to cover up their pro-life messages on clothing by multiple officials several times.
Senate joins Lt. Gov. Patrick in ignoring Gov. Abbott on ERCOT pricing repair, votes overwhelmingly in just four hours for a bill that would force ERCOT to fix pricing mistakes. Lt. Gov. hopping mad over ERCOT trying to keep records from Senate committees; threatens to subpoena such.
Charter School Equity Act gets backing in the House; appraisal-creep protection bill filed but would require sales price disclosure, and; other news from the 87th Texas Legislature.
Biden's Border mess just gets worse. Midland's Mayor Payton upset as Feds, with little notice, bus male youth immigrants in the dead of night to former man camp facilities in the Tall City.
And other news of Texas.