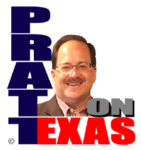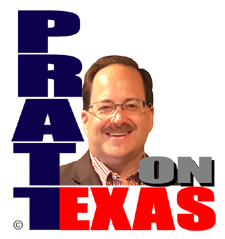 The news of Texas covered today includes:
Why all the "experts" saying Texas & ERCOT must connect to the Federally regulated grid system to work are not "experts" at all but stupid. Such a connection would cause what the rolling load shedding was in-place to prevent. Plus increasing generating capacity reserve doesn't require anything other than a policy change.
What's up with the press focus on this being a "new Texas" and Texans being ashamed of Texas because of the mask mandate being rescinded and other things? What "new Texas?" These are the same liberals that have always been here and they remain in the minority statewide.
TX6 gets a field of 23 candidates to fill the Congressional seat of the late Ron Wright – his widow is the leading candidate.
P. Bush, GLO commissioner, and his Leftywing buddy, San Antonio's mayor, accept the fact that the Alamo redo plan will have to change because the "Cenotaph ain't moving."
Much other news of Texas.