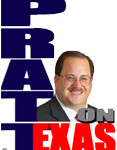 Will you see press stories apologizing for the hyperbolic commentary that President Trump would not peaceably leave office and we'd need the military to get him out? It was as dumb a subject as it was when folks on the right were worried Obama wouldn't leave office but there was a difference. In the Obama case it was only fringe folk online but in the Trump case it came from top media pundits and elected officials which shows in which pot the kook cream has risen to the top.
Citing security concerns, President Trump will not attend the inauguration of Biden and "will join a list that includes just three names – John Adams, his son, John Quincy Adams, and Andrew Johnson –who did not attend the inauguration of their successors," Just the News reported.
In Texas, the 87th Regular Session of the legislature is set to convene on Tuesday beginning its required 140 days of meeting in odd numbered years.
With a race for a new Speaker of the House over because certain Republicans broke their signed pledge to us and joined up with Democrats to get their guy in the speaker chair, the only drama for the opening day is how absurd WuFlu restrictions in the Capitol will be reported by media.
Texan legislators face having to pass a 2-year budget with a significant downturn in revenue and possibly having to backfill the current budget which runs through the end of August. Along with a smaller budget to fit income, voters should demand a full end to taxpayer funded lobbying by local governments, with no exceptions, and more property tax and appraisal reform.
We should all be paying as much, or more, attention to Austin as we do the clown show that has become Washington, D.C.