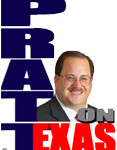 Make a resolution and follow through this year to be one of the very few people who regularly contact your elected officials on matters of importance. Why do you not do so? Most often because you do not have the contact information handy.
One thing I know from years of insider political work is this: Elected officials at every level need to hear from you. They hear from those wanting something from government daily but relatively rarely hear from the folk who foot the bill for such.
When state or federal elected officials, contact them at both their district and capitol offices, you may not get to the official but staff is paid to talk to you and keep records of your concerns and opinion – even leaving a voice mail message counts as they often tally those as pro or con to whatever the issue.
Elected officials need to know people in their districts have their backs when they fight for right and they don't learn this from liberal local media, they only learn it when you contact them. Contact them to say "thank you" for voting right and to advise them on how to vote on upcoming issues.
Calls, emails, faxes, and letters from multiple actual constituents is as, or more, powerful than campaign donations, editorials, or media coverage. Your calls bolster legislator courage.
My charge to you for this new year is this: Take about 15 minutes to look up the phone numbers, emails, and addresses of your city and county elected officials. Then lookup your state legislators from your area at capitol.texas.gov getting the numbers for both their district and capitol offices. Then go to congress.gov and do the same, district and capitol numbers, for Congress critters. Copy and paste these all in one document or write it down. If you don't know how to put it on your phone as a document, just take a good photo of such and keep the photo on your phone.
Don't be silent, make regular contact with your elected officials' staff and let them know you support them when they fight for right and advise them how to vote on upcoming issues.
UPDATE: Our good friends at the Texas Scorecard have created this easy way to find your state and federal law makers: https://directory.texasscorecard.com/