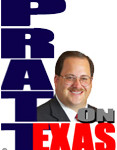 Observing so-called news reports most Texans would think that COVID cases are spiraling to record levels. Major press outlets write stories that make it seem unconscionable that Texas is not turning backward with lockdowns and more restrictions on freedom.
Texas has nowhere near the number of people hospitalized from WuFlu complications than it did in the last week of July, nowhere near such, and yet uniformed reporters and anchors wail about a hospital crisis – stupidly.
Media hypes over a million COVID cases in Texas when the reality is that we began this week with only 135,912 active COVID cases in a state of over 29 million people. [The active case count was down again in the Tuesday 11/17 report but oddly there was no report available for 11/18 by 4 p.m. – usually these are posted in the morning.]
Exploding case numbers? No, the active case count began a daily decline a week ago but you'll likely not hear that as the press pushes people into context-free panic.*
And then you have the "mask NAZI's" as one listener put it, writing:
"Patients are not allowed to receive medical care or to enter a Lubbock medical facility without masking. We sat and watched one front door mask NAZI for 20 minutes — people were allowed in with all manner of homemade cotton face coverings. But when a gentleman came in with an American flag mask, in red-white-and-blue, he was suddenly required to cover it with a generic blue surgical mask. Is this what things have come to in Texas?
"Watching the employees was comical, if it weren't so tragically disheartening. Some were wearing two masks and homemade masks with sequins and sparkles no less. They would take them off or down, when whispering closely to each other. Even medical professionals have no clue about masks. We can no longer trust medical providers when most of the public is better read and informed than they are! This insanity has to end."
Yes, and I'm with you but historically, these things tend to end on the side of a subjugated people unless those people take up arms and fight back and, I am not sure we are a liberty loving fighting people anymore.
* The state finally released the 18 Nov. COVID situation report after 1 a.m on the 19th. It showed the first increase in "active cases" in a full week rising to 139,048 which is far less than 1/2 of 1% of the Texas population.