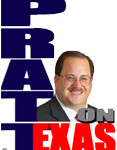 "Two Texas civil and voting rights groups have sued Gov. Greg Abbott in federal court, arguing that his day-old order limiting counties to one mail-in ballot drop-off location was an unreasonable burden on voting rights…  "In the midst of an election that is already underway, forcing such new burdens on voters who relied on a different set of election rules to make their voting plan, is unreasonable, unfair, and unconstitutional," said the lawsuit, filed late Thursday night in federal court in Austin," reported the Austin American-Statesman.
When the Governor demanded Texas counties adhere to the law and shutdown these ballot deposit centers, the head of the Texas Democratic Party said the move was to "adjust the rules last minute." Leftist Harris County Judge Lina Hidalgo said shutting down the absentee mail-in ballot drop off locations was voter "suppression!"
Is it a last minute rule change? Actually the creation of these ballot drop-off locations is itself the new change in election procedure; a new invention by counties this year.
And as to voter suppression, any voter with an absentee ballot can drop the ballot in their own mailbox, usually right at their own door, which seems to be much easier than traveling to some ballot drop-off center to begin with. And, under the order from Abbott, they can still hand deliver their ballot to the election office if they don't trust the mail. That hardly qualifies as voter suppression – unless your mind works like Leftist Lina Hidalgo's.
And one last thing: Do you think those drop-off locations were evenly distributed or, might they have been placed around Harris County to enhance Democrat turnout?