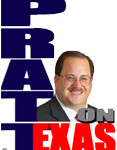 Jared Woodfill, who is a former GOP chairman for Harris County and is an attorney "representing clients in several suits throughout the state challenging various state and local orders related to the [WuFlu] pandemic," was reported in the Statesman as saying:
"Where is government limited? … These individuals are unilaterally doing this. This isn't a body of state reps and senators voting on something, with the governor signing or vetoing it, and then with that particular piece of legislation being challenged in court. This is a governor, or a county judge, or a mayor, issuing dictates that are not being voted on by our duly elected representatives."
This is a correct summation of the problem facing us and self-governing citizens should be alarmed to action over such irrespective of whether they agree with the policies being pushed. Yet, much the very citizenry that should be moved to action are behaving as unintelligent bobblehead dolls just shaking their heads yes to unethical, illegal, and often unjustifiable decrees from Governor Abbott and other local politicians.
In their often way overblown fear of a virus that to-date is no more deadly than an active influenza year, and way lower than that in Texas, these people are allowing the destruction by precedent of the very social compacts and institutions that protect their most basic rights from tyranny.
And remember this, tyranny is still tyranny even if is doing something with which you agree but, next time it may be the opposite.