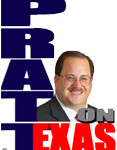 The truly stupid should skip today's commentary as they will never understand it. The rest of you, those who agree with me on mouth-muzzle masks as well as those not sure about such but still able to evaluate information, should listen very carefully and ask yourself if this doesn't prove the essence of what I have said about the mask movement.
WOAI, and others, reported that the "Texas Division of Emergency Management is advising residents to consider wearing a mask at all times, even in your own home."
Former San Antonio fire department chief Nim Kidd is now the Chief of the Texas Division of Emergency Management and said on WOAI:  "We still need people to wear the mask out in public, we still need people to keep social distance and isolation. …The one thing I want to try to get across today is we need to do that when we're in our homes also."
Kidd, Governor Abbott's TDEM chief and not a scientist or doctor by the way, claimed that wearing masks in your own home should be heavily considered.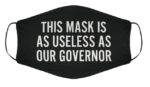 Do you now understand that this is not about public disease spread but about using a crisis to exercise control over people through the intimidation of fear?
Even the liberal doctors are in on it with the Texas Medical Association publishing a chart claiming to rank the risk factors of activities. The chart is devoid of evidence, as one M.D. in my audience put it, the chart "is stupidity hiding under expert opinion." And you can say the same about TDEM's Chief Kidd and his wearing masks inside your home, 24/7.
It is time to end all of this NOW. Call and write your reps and senators and tell them it must stop now.