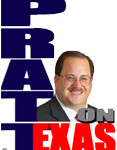 Early voting in the Texas primary runoff elections is underway with election day being Tuesday, 14 July. Let's hope tyrannical government officials back down from their desire to use a virus as a pretext to implementing government control our lives but if they don't I have some serious questions for my fellow Texans and Americans.
If the governments formed to protect your rights to speak and assemble require you to put a mask over your mouth and restrict your ability to assemble to express your displeasure, is that a legitimate call to armed conflict?
What about the suspension of laws and other restrictions of liberty not authorized by the Texas Constitution?
Would you, as a comfortable Texan and American, be willing to risk injury, death, or prison to fight back? What is the pulse of Texas today? Are we a society that supports the Rule of Law to the extent that we recognize that those to whom we have loaned power do not have the right to ignore limits on their power simply because they themselves declare there is a crisis or disaster?
If you believe governments restricting your rights, closing your businesses, masking your mouths, and more justifies armed response, what are the legitimate moral targets of such?
It's a lot to ponder but none of us would be living as freely as we are today if others had not asked such questions in both in the American colonies and later in Texas.
Feel free to post your reactions below: