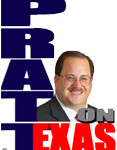 "What we're seeing there is that people of that age group, they're not following these appropriate best health and safety practices," he said in an interview Monday with Lubbock's KLBK-TV. "They're not wearing face masks, they're not sanitizing their hands, they're not maintaining the safe distancing practices. And as a result, they are contracting COVID-19 at a record pace in the state of Texas."
The Austin American-Statesman put it this way: "Gov. Greg Abbott scolded Texans in their 20s for letting their guard down… Abbott did not provide any evidence of an increase in infections among 20-somethings during his TV appearances Monday. However, Texas has seen a steady increase in new COVID-19 cases each day and a recent spike in statewide hospitalizations," the Statesman reported.
And herein are several problems with COVID-19 and society.
First Governor Abbott can scold people all day but in so doing he emulates a patrician liberal. Abbott, mayors and judges too, were not elected to be our parent. Their job is to execute our laws not make them up in the form of orders.
Second, "Abbott did not provide any evidence" and neither do many others related to the virus. The inverse is true too as the Statesman itself carried a "fact-check" column which blatantly denied that a slew of published scientific papers exist (see just the footnotes in this one column and I searched several and they are real studies in real journals) related to complications or ineffectiveness of mask wearing.
Third, if you are going to chastise and encourage mask wearing Governor, it's up to you to provide empirical evidence they significantly work in the case of virus transmission. Assertions and opinions of "experts" is not evidence. So put up or shut up, Governor – you've done enough damage to Texas already.