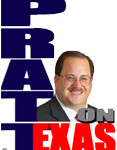 "So what are these professional budget masters doing to mitigate the financial disaster in revenue drop-off we do not simply expect but know is coming?" I asked at the end of March.
Only a handful of municipalities actually began to address spending early on prompting me to write:
"That's why I have said to local officials, we will know this is a real emergency where everyone should do his part, when immediate, temporary significant wage and benefit reductions are put in place for all government employees. Better this than layoffs and the common tactic of deferred maintenance to make budgets balance in coming months."
A month and more later we began to get headlines like these:
Finally this week we get this headline: Lubbock's council to evaluate city's budget after drop in sales taxes due to pandemic. At last? They had time to have emergency meetings to close you down over more than a month and a half but are just now looking at their budget?
Don't buy a word from local officials telling you how fiscally responsible they are when they didn't begin true action back in March.