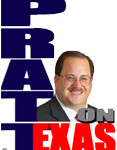 Early Voting in Texas party primary elections runs, Tuesday, February 18th through Friday, February 28th and as usual I recommend waiting a few days before voting because often issues with a candidate don't come out until well into the early voting period. Election Day is Tuesday, March 3rd 2020.
Here are my voter recommendations in the 2020 Texas Republican Primary:
U.S. Senator – John Cornyn. He's not the most dynamic at moving our conservative agenda in DC but none of his opponents have demonstrated even the slightest evidence that they could win in November or would be able to push any agenda, the GOP's or any other, as well as has Cornyn.
Railroad Commission, Commissioner Ryan Sitton deserves to be re-elected.
Texas Court of Criminal Appeals, Place 3 I believe the best choice is Gina Parker. I had previously backed incumbent Bert Richardson but after learning that he opposes our right to directly elect all of our judges, with partisan labels, I can no longer back him the GOP Primary.
Those above are all of the statewide opposed races in the 2020 Texas Republican Primary.
---
In Texas' 11th Congressional District, insider establishment members lead by state Rep. Drew Darby of San Angelo, an anti-conservative and icon for the pejorative of "RINO" if there ever was one, have largely coalesced behind candidate August Pfluger which should alarm conservatives.
There are several conservatives in the TX11 race and two have earned traction: J. Ross Lacy of Midland and Jamie Berryhill of Odessa. I like them both and both are conservatives but if I were voting in the Texas 11 race, I would vote for J. Ross Lacy.
Young Conservatives of Texas as well as Congressman Louie Gohmert's backing of Lacy tells me he has been vetted as a real conservative by folk worthy of attention.
---
Texas 13th Congressional District: I recommend full-throated conservative, and NOT the choice of the D.C. Swamp-swimmer establishment, Chris Ekstrom.
There are other fine candidates who bring value to the race, but none of those who have a record of supporting conservative causes and candidates have gained traction except Ekstrom who has a proven record of political conservatism.
Read more I've written on this race here.
---
Texas House District 60: Before we knew HD60's Rep. Mike Lang was not running for re-election, creating an open seat, veterinarian and rancher Glenn Rogers announced he would challenge Lang in the primary. At that time, reading from Rogers' press release, I told my audience that while Rogers claims being a conservative, the things he says in the statement point to him being part of the big local government, establishment part of the GOP. (See more on Rogers and Perricone here.)
More importantly Rogers' challenge to Rep. Mike Lang was the big signal, the warning, all should notice that Rogers' does not side with real conservatives as Rep. Lang was one of the most noted conservatives in his time in the Legislature – heck he was the House Freedom Caucus chairman.
Fortunately for state House District 60 conservatives, Jon Francis is a dedicated conservative who will represent taxpayers in Austin as opposed to carrying the water for local taxers and spenders. I strongly recommend HD60 voters support conservative Jon Francis for state representative.
---
Place 4, Texas 7th Court of Appeals I recommend Judge Larry Doss. Doss was appointed to the court by Governor Abbott and is opposed in the special election by a person I have heard nothing from.
Doss is board-certified by the Texas Board of Legal Specialization in Civil Appellate Law and has proven experience in our appellate courts for clients across Texas. He was a briefing attorney for widely respected federal Judge Sam Cummings; holds a BA and MA from Baylor and is a graduate of Texas Tech's School of Law.
---
Taylor County races:
104th District Court:  All the Republican candidates for this court are  qualified for the job. I have decided not to issue a recommendation in the primary but, no matter how difficult, rest assured that I will issue a recommendation in this race in any runoff that ensues.
Taylor County Sheriff: I recommend re-electing Sheriff Ricky Bishop whom I endorsed in his first run for the position. Despite typical grumbling from the defeated former sheriff and others, it appears that Sheriff Bishop has served well and worked to accomplish the things he promised voters when first elected.
---
Wichita County races:
Constable, Precinct 1, Place 1: I recommend Chris Craig who has well served the people of Wichita County as the chief deputy constable for years. He has 30-years of law enforcement experience.
---
Lubbock County races:
99th and 140th District Courts in Lubbock County. These are big races and it appears to me that all the Republican candidates for these courts are qualified for the jobs. I have decided not to issue a recommendation in the primary but, no matter how difficult, rest assured that I will issue a recommendation in these court races in any runoffs that ensue.
Lubbock Co. Commissioner, Precinct 1. I recommend Lee Ann Dumbauld – read a full commentary on the issue here.
---