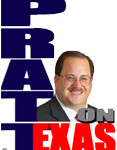 When in power, the Obama Administration passed a regulation related to foster care funding through the Department of Health and Human Services which put the political desires of the homosexual lobby ahead of the needs of children in dire need of foster care.
The rule, Section 75.300(c) essentially requires any that any organization engaged in foster care has to accept and participate in the homosexual and transgender lobby's desires and definitions of what is a proper family or be kicked out of providing foster care services.
Texas took the Federal Government to court over the matter and Friday, "Attorney General Ken Paxton filed a motion for summary judgment today in the U.S. District Court for the Southern District of Texas, urging the court to declare that an Obama-era rule violates the Constitution, the Administrative Procedure Act and the Religious Freedom Restoration Act."
About the matter Paxton said: "Texas partners with a vast number of child-placing agencies, and we cannot serve the best interest of our children when the government unlawfully excludes many of those organizations. To refuse those with the capability and expertise to aid our children, based solely on their religious beliefs, will not only diminish the number of child-placement agencies available, it is an egregious violation of religious freedom. Cooperation between states and faith-based groups is vital to ensuring that children in our foster care system are provided with the best care available and the safe and loving home they deserve."
The move by Democrats to shut out church-based providers from foster care to please the homosexual political lobby is typical, and repeated in other areas, of how the Left will harm anyone or any group to gain political power – even children in dire need of care.