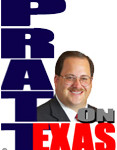 On December 4th I reported, as an Anti-Wimp update, that an armed robber in San Antonio pointed a gun at a store clerk and two regular customers who legally carry weapons drew their weapons and fatally shot the robber when said robber turned his gun toward them.
On 11 December another Anti-Wimp update featured a Papa John's pizza delivery driver was attacked by a 15- and 17-year-old in an attempted robbery. The man held a license to carry and used his weapon in self-defense killing one and the other was caught by police. It was the second of such robberies that week in northeast Dallas of a food delivery driver.
On December 13th it was an Anti-Wimp update of an armed person an apartment complex using his gun to stop a robbery, one of two robbers had his crime career ended permanently.
On 17 December's update it was a business owner who used his gun to stop a robbery. On the 18th an Anti-Wimp update had a man under brutal attack in his own driveway being saved by his wife who armed herself, ran outside and challenged the robbers.
On the 23rd three armed people attempted a smash-and-grab home invasion and a resident used his shotgun to kill the three who broke in. And on Christmas Eve two suspects were shot, one died, while trying to rob a fireworks stand in Harris County by the stand's armed manager.
On Sunday, 29 December, someone in the sanctuary of the West Freeway Church of Christ in White Settlement, drew a weapon and shot church goers but was immediately felled by another congregant who used his concealed handgun to end the attack. [Video.]
On Sunday the congregation's pastor said what I've tried to stress for so long: "There is evil in this world." And unless we wish evil to triumph, we must all take responsibility to be ready to fight it when it shows itself.