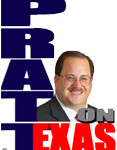 "Alpha Dog Firearms in Phoenix, Arizona, responded to Robert "Beto" O'Rourke's AR-15 confiscation pledge by running a "Beto Special" and selling out of the guns in four hours," reported Breitbart which was then mentioned by Rush.
Most of you know that Pratt on Texas has official Second Amendment and Anti-Wimp Headquarters to cater to your self-defense needs. In the Big Country in and around Abilene, you have four locations of Wild Bill's Pawn who can help you get the firearm you need, AR-15-style or any other.
My inaugural Pratt on Texas Second Amendment and Anti-Wimp Headquarters is in Lubbock and you know them as LSG Tactical Arms. Since inception, LSG Tactical Arms has specialized in the very type of rifles that cause Beto Pancho and surrender-first Democrats to wet their pants.
Not only do they specialize in tactical-style rifles, LSG is a federally licensed manufacturer of such and can help you build a custom version sure to give Beto Pancho nightmares.
Beto Pancho is working to move the Democratic Party to open honesty on the gun-banning positions it has always held but tries hard to disguise. "Hell yes, we're going to take your AR-15," Beto said in the Houston debate and "O'Rourke won't back down on AR-15 buyback, says Democrats should stop playing defense," was a Dallas Morning News headline this week.
Wild Bill's Pawn, with four locations in Abilene is ready to help you as my Big Country Second Amendment and Anti-Wimp HQ. In the Lubbock-region it is LSG Tactical Arms that specialize in giving nightmares to wimpy Leftists like Beto Pancho – those Democrats who advocate policies that result in only criminals being armed.