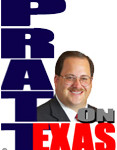 In my list of priorities for the Texas Legislature the fourth item is one the Democrat-loving media will not much mention: Significant funding of the election fraud unit in the Office of Attorney General.
In 2018 alone, Attorney General Paxton's Election Fraud Unit, with assistance from a criminal justice grant from the governor's office, prosecuted 33 defendants for a total of 97 election fraud violations. This is more prosecutions than many years of the recent past combined. With more than the current tiny staff think how much more election fraud we could root out and prosecute.
While appearing on Pratt on Texas, Attorney General Paxton pointed out that the legislature specifically allocates funds for this particular function for his office and that the tiny staff has been quite busy getting convictions which we cheer.
I think all of us understand that policing election fraud is a core, basic function of government that has paramount importance in keeping our country. A culture of election fraud, whether by so-called politiqueras harvesting ballots for pay; those not eligible to vote casting ballots, or; people abusing the registration system to move for a day to cast votes in a favored district, is terrible for all who expect their vote to count and not be canceled out by the lawless.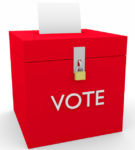 Therefore, we should all press our legislators to mightily, fund this function of the Office of Attorney General in the upcoming budget. Each legislator needs to be repeatedly encouraged to make sure this happens.
UPDATE: 58,000 Non-U.S. Citizens Voted in Texas State Elections, Attorney General Paxton Says
SEE: Texas Attorney General Ken Paxton is seeking more power this session to prosecute voter fraud and abortion-related crimes