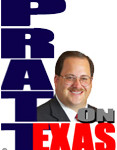 "…at the state level, the [Texas] Democrats are a mess. They haven't won a statewide office since 1994, and their candidates for governor and other state offices routinely suffer 20-point wipeouts… It's a vicious cycle for the Democrats: Candidates worth spit don't want to run, because they don't want those humiliating whippings on their CVs, so third-rate candidates get the nod, get walloped, etc. Pratt argues that the Democrats are oriented toward marshaling national resources in the pursuit of national power; sure, they'd love to win the lieutenant governorship in Texas, but that's not anywhere near the top of the list," wrote Kevin Williamson in National Review before the election after hearing my points on how Texas is not as Republican as recent election spreads have lead many to think.
The 2018 General Election demonstrates my point. Even Lupe Valdez who is surely one of the worst, most non-viable candidates ever put up for Texas governor by a major party, did not suffer a 20-point wipeout. Abbott beat her by 13.4 percentage points which is a walloping but less of one than the 20.37 victory over Wendy Davis in 2014.
If you take out the top and bottom performers of the statewide races on the ballot the margin of GOP victory was an average of 7.6 percent. That number was lowered significantly from recent elections because Dems had a viable candidate at the top of the ticket but it is still more than double the percentage O'Rourke lost by.
The point is that with viable candidates, not the crew of broken tokens who have been winning Democrat primaries, you can see that the Republican majority in Texas is about four to six percent. And just as it was fifty years ago, the urban areas are liberal and the less urban and rural are more conservative.
The more things change the more they remain the same.