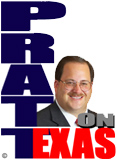 In comments on the stump, Senator Ted Cruz spoke of what he characterized as Congressman Beto O'Rourke's consistency of anti-law enforcement positions. On the subject of Immigration and Customs Enforcement police officers, Cruz said this:
O'Rourke's antagonism toward enforcement of immigration law isn't new. To get elected to Congress in 2012, Beto Pancho challenged incumbent Democrat Silvestre Reyes.
What was Silvestre Reyes' political sin?
Not actively supporting homosexuality and drug legalization as well as being the former head of the Border Patrol in the El Paso region.
It seems Beto O'Rourke has long had it in for Law and Order.