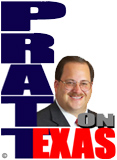 The Democrats and the DC Swamp derailed Levelland's Admiral Ronny Jackson, M.D. from becoming the Secretary of the Veterans Administration.
"They're trying to destroy a man. I think Jon Tester has to have a big price to pay in Montana," President Trump said on Fox and Friends. Tester is a Democrat senator and is who brought forward the rumor-mill dirt on Admiral Jackson and is reportedly facing a tough re-election contest this year in Montana.
For his part, Dr. Jackson, a Navy Rear Admiral, said a statement announcing his withdrawal from nomination:
One of the greatest honors in my life has been to serve this country as a physician both on the battlefield with United States Marines and as proud member of the United States Navy.
It has been my distinct honor and privilege to work at the White House and serve three Presidents.
Going into this process, I expected tough questions about how to best care for our veterans, but I did not expect to have to dignify baseless and anonymous attacks on my character and integrity.
The allegations against me are completely false and fabricated. If they had any merit, I would not have been selected, promoted and entrusted to serve in such a sensitive and important role as physician to three presidents over the past 12 years.
In my role as a doctor, I have tirelessly worked to provide excellent care for all my patients. In doing so, I have always adhered to the highest ethical standards.
Unfortunately, because of how Washington works, these false allegations have become a distraction for this President and the important issue we must be addressing – how we give the best care to our nation's heroes.
While I will forever be grateful for the trust and confidence President Trump has placed in me by giving me this opportunity, I am regretfully withdrawing my nomination to be Secretary for the Department of Veterans Affairs.
I am proud of my service to the country and will always be committed to the brave veterans who volunteer to defend our freedoms.
Yes, all true. The Swamp strikes again.
But also once again, other than offer up rhetoric on TV, President Trump did not seriously take on the slime-balls in the Senate, a body run by his own party, and push his nominee through.
Words without action are hollow, Mr. President.