Bill seeks to withhold funds from camera cities
By Jim Provance | BLADE COLUMBUS BUREAU CHIEF
Published on March 23, 2018 | Updated 1:04 p. m.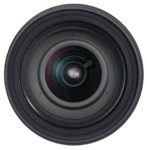 COLUMBUS—As Toledo prepares to go before the Ohio Supreme Court next month to defend its automated traffic camera program from state-imposed penalties, the House has again voted to go after its revenue to negate any financial gain from the cameras.
House Bill 410, sponsored by Reps. Bill Seitz (R., Cincinnati) and Jim Butler (R., Dayton), this week passed the chamber by a bipartisan vote of 71-24. It now goes to the Senate.
It would withhold Local Government Fund revenue-sharing dollars from all cities, villages, and townships with automated, stationary red-light and speed-enforcement cameras in an amount equal to what they collect in civil fines… Read more here.