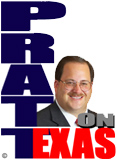 I like how Julie Change, writing for the Austin American-Statesman put this:
"The U.S. Senate this month did what the conservative Texas Legislature couldn't do earlier this year: pass legislation expanding what proponents call private school choice.
"U.S. Sen. Ted Cruz, R-Texas, tacked on to the Senate's version of the tax overhaul bill a provision that would allow parents to use college savings accounts called 529 plans, which aren't taxed, to pay for expenses for kindergarten through 12th grade, including private school tuition and home school costs. The House version has a similar provision, but it allows an account to be opened before a child is born and doesn't include home schooling expenses.
"Texans have opened about 231,000 529 accounts, according to the state comptroller's office, which oversees the accounts. That figure does not include Texans that have enrolled in other states' 529 plans."
Certainly none of this is yet law and may not make it through the conference work between the House and Senate. And, yes the same old, tired bull-bleep propaganda opposing school choice is used in the same Statesman story but, what I thought most interesting was that comparison to the Texas Legislature.
Since the government owned schools monopoly is dominate as a lobby in state houses, I find it particularly clever that Senator Cruz has successfully had the federal senate to go along with expanding 529 savings plans to be used for K through 12 schooling.
Will it mean much? Probably not but it frustrates the anti-choice, anti-freedom in education folks greatly. That's a win in and of itself.