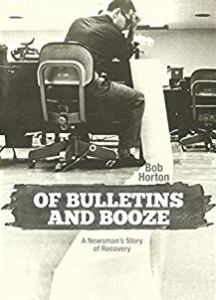 Newsman Bob Horton's book, published by Texas Tech University Press and titled Of Bulletins and Booze, A Newsman's Story of Recovery, is not only exceptionally interesting but is a supreme pleasure to read due to Horton's economy in writing.
Coming from an era where wire service writers had proper, tough editors and in which the most information was expected to be told in the shortest amount of space, Horton knows how to write so well that his very personal story flies by in page-turner style.
Add to that the insider glimpses into history, such as the Vietnam War buildup, LBJ in the White House, and how the Washington and wire service press worked well into the 1980s, Horton's book is worth the time to read for anyone interested in politics and the press. It's a must read for those dealing with addiction in any way.
For West Texans, the book is a great story of local poor dirt farmer boy making it big.